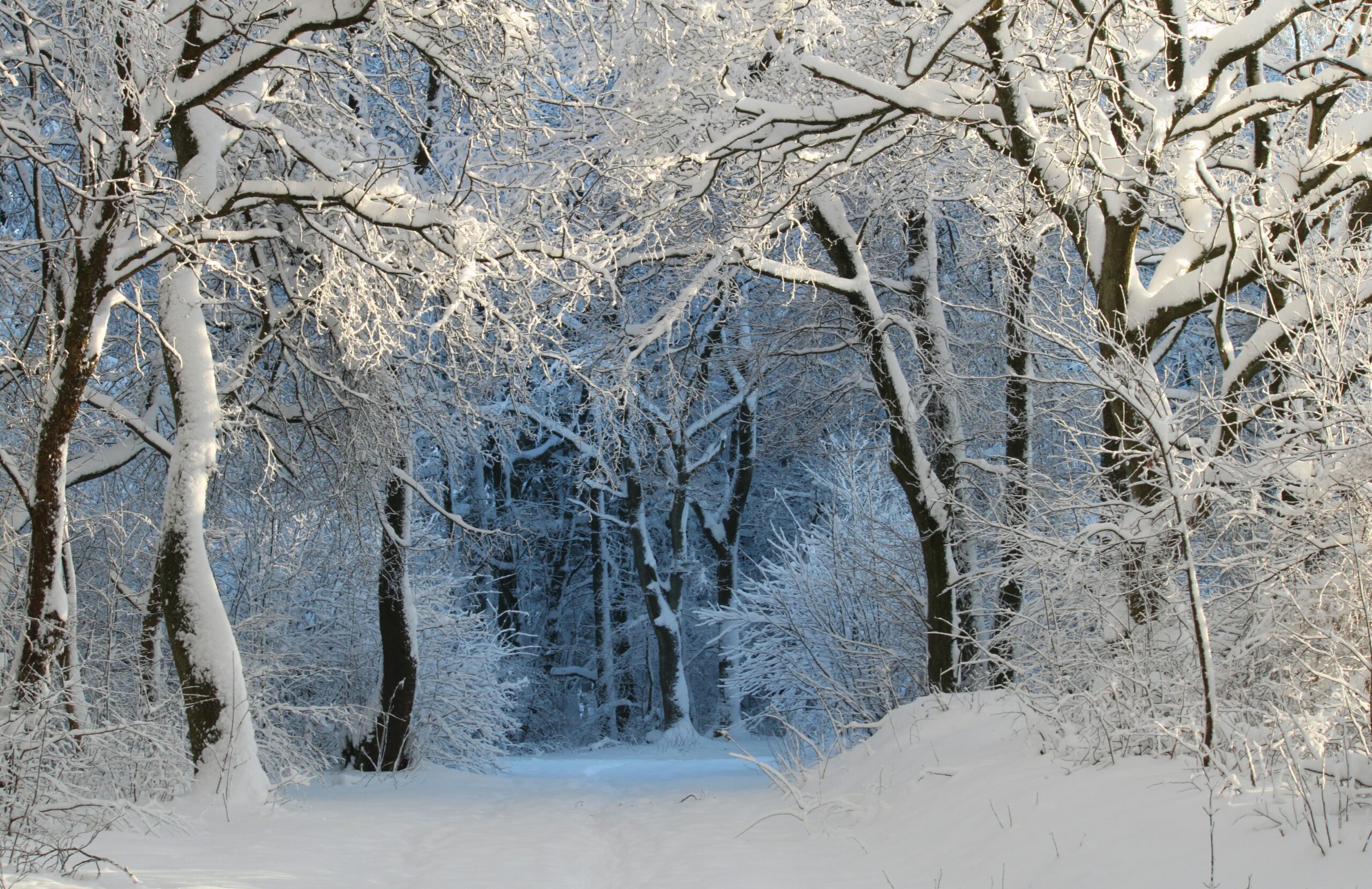 How Trees Survive the Cold
Every wonder how trees make it through the winter? Read on to learn how these stately plants survive the cold.
When you live somewhere as cold as Vermont, you find ways to stay warm during the long winter. Some take refuge inside, huddled beneath cozy blankets; others might layer up and hit the trails to work up a winter sweat.
Sadly, our bark-covered friends outside can't enjoy the warmth of quilt or a heart-pounding hike. But they have other ways of surviving the winter months.
Here are two ways that trees beat the cold.
Their bark protects them
Bark insulates the tree, which prevents freezing and cracking. We have base layers; trees have bark.
According to the National Forest Foundation, "bark comes in different textures, densities, and colors—variations that can help a tree tolerate cold temperatures by reflecting light and dispersing heat."
For example, have you ever wondered why birch trees are white? The white bark helps reflect the sunlight, in turn protecting the tree's cells. You may wonder: why would that help? Wouldn't the tree want heat from the sun's rays? We humans sure do in the winter!
Mid-winter warming of tree bark causes rapid temperature fluctuation in the tree's cambium (important inner living cells), resulting in cell death. The white bark reflects the sun's rays, protecting the tree from extreme warm to cold temperature fluctuation that damage cell walls.
Their cells grow more tolerant of the cold
There's an old saying that Vermont has two seasons: winter and getting ready for winter. Like many of us, trees begin to prepare for winter in late summer.
To do this, they go through a combination of cellular changes that involve shrinkage, dehydration, and increased sugar concentration. A low water and high sugar concentration creates a lower freezing temperature within cells. Tree cells harden and become glasslike, which helps prevent freezing and damage to living cells.
Learn more
Ready to grow your tree knowledge? Visit Vermont Tech CEWD's Ag training page for our latest arboriculture and forestry offerings.
Posted January 29, 2021