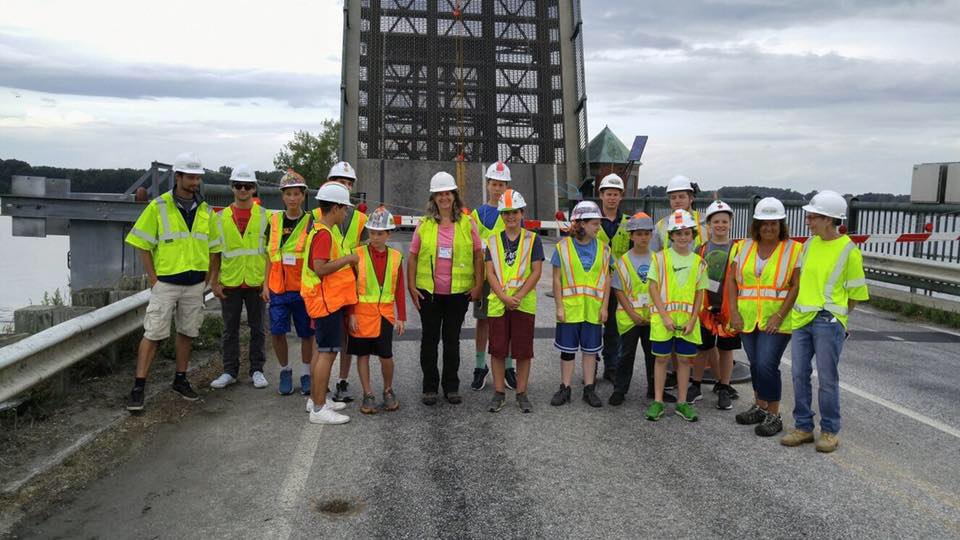 VT Transportation Career Exploration
Explore the exciting world of transportation.
Vermont Tech and VTrans have partnered to offer the National Summer Transportation Institute (NSTI), a Science, Technology and Math (STEM)-focused program for  junior high/middle and high school students.
We created this online resource to encourage year-long transportation exploration. On this page, you'll find materials for students, teachers, and parents.
Growing a diverse transportation workforce
As part of national effort to promote transportation career awareness and address today's diverse workforce needs, the United States Department of Transportation (USDOT) and the Federal Highway Administration (FHWA) have established various educational initiatives.
In support of these efforts, NSTI aims to:
Help students improve their STEM skills.
Increase transportation career awareness, especially among minority, female, and disadvantaged youth.
Encourage students to explore post-secondary education options in the field of transportation.
Ready to start exploring? Scroll down to find videos, lesson plans, and more.